High Performance Solutions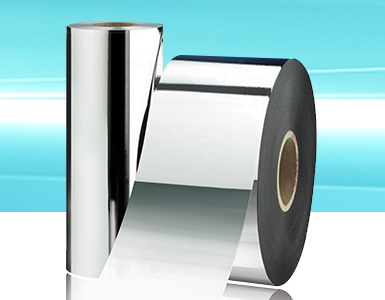 TRANSPARENT ULTRA HIGH BARRIER FILM
Krystalox® series is AlOx (Aluminum Oxide) vapor deposition coated on BOPP, BOPET and BOPA film enhanced with integrated barrier top coated that provides the optimum barrier properties comparable to metallized film or aluminum foil with superior abrasion and flex-crack resistances.

- Exceptionally enhance and retain high barrier performances
- Excellent resistances to abrasion, flex-crack and pinholes
- Extended shelf-life, aroma and flavor retention
- Superb transparent and non-metal, suitable for microwave oven.


TRANSPARENT HIGH BARRIER FILM
Krystalent® series is an integrated PVDC coated on BOPET, BOPP or BOPA film, designed to enhance barrier properties, printability and seal integrity. Providing high barrier performance to inhibit oxidation and retain moisture with no compromising to humidity, temperature and environmental changes.

- Outstanding barrier performances with most cost- effective
- Balance gas and moisture barrier properties, delay oxidation and moisture loss
- Constant gas and moisture barrier properties
- Retain freshness and prolong product shelf-life.


A.J. Plast PLC offers a wide range of metallized films across its film ranges BOPP, BOPET, BOPA and CPP. Metallized films provide exceptional good moisture and oxygen barrier properties as well as superior protection against UV light, visible light and infrared radiation, suitable for products requiring greater protection and longer shelf-life.

- Outstanding moisture and oxygen barriers
- Exceptional high metal bond strength
- Uniform aluminum deposition offering constant barrier properties
- Optical density range 0.3 – 3.0


- Lamination dry or extrusion




- Applicable for food & snack packaging, lidding, Industrial applications, paper lamination and balloon applications etc.